I finally took a solo trip up to Fault Lake, along the Selkirk Crest. 12 miles roundtrip. The first 4 miles in are on an old, overgrown logging road that is bikable. It's not the best quality single track, but it is a lot quicker--especially on the way out which is when my knees usually start hurting.
Some highlights below:
Crossing McCormick Creek.
Looking downstream.
Approaching the Selkirk crest.
Crossing Gunsight Creek.
Hunt Peak.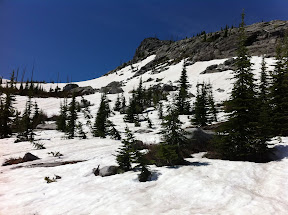 Hiking in subalpine snow.
Waterfall draining from Fault Lake.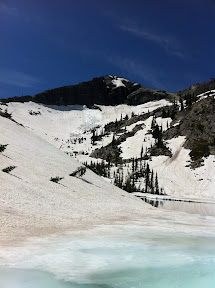 Frozen Fault Lake with Hunt Peak looming above.
A nice snag.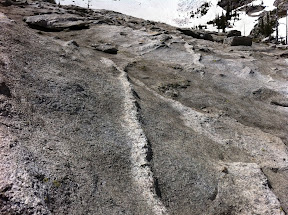 Granite with veins.
Above the lake.
On the ridge above the lake for a closer look at Hunt Peak and fresh Spring avy debris on it's north slope.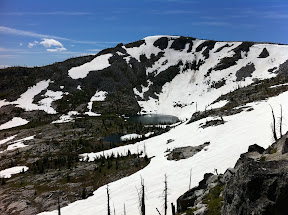 Looking over the ridge into the next drainage, McCormick Lake.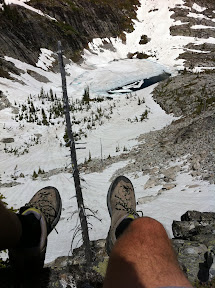 Lunch spot on the ridge.
Abundant glacier lilies.
The ride out was nice and quick.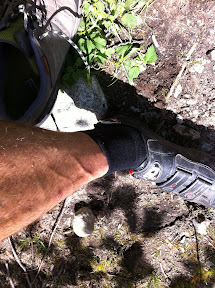 Ankle veins. I'm getting old.
Panorama.
Not bad for a weekend day when I have to work the evening shift.